About Wilsonville Storage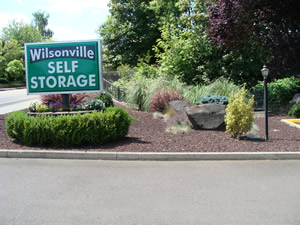 Wilsonville Self Storage has been serving the area for more than a quarter century. Our facility is designed for easy drive up access to all storage units. All of our units have interior lighting for your convenience. Our full time resident on-site manager and handyman keep the facility clean and well maintained. We take the security of our lot and your property very, very seriously.
Wilsonville Self Storage is a family owned, family run business. We keep our prices low for new tenants and we keep them low for our continuing tenants over the long term. At our small facility, dozens of customers have stayed with us more than 5 years and a few have stayed more than two decades. As the smallest fish in the self storage pond, we have to earn our customers' business every day with clean, secure, no-hassle storage at great prices.
Drop by and see what we have to offer. Or give Judi a call.
---
Reserve from Our Available Spaces